We're delighted to come away with two honours last night at the Sutton Business Awards.
The first award was given by the London Borough of Sutton as the Best New Business for 2013.
Mary Morrissey who is the Strategic Director of Enviroment and Neighbourhoods from the Council commented, "This is a young business with excellent growth potential backed up by management with a clear focus on their clients and their needs. Their growth rate over the early months of the business is impressive, without over reaching themselves and due in no small part to sheer hard work and dedication to creating a successful business. Justifiably they are worthy winners of the Best New Business Category".
We were also highly commended in the Best SME category. Successful Sutton's Chief Executive Ross Feeney said, " Sutton has some great businesses and Iconic Digital are certainly emerging as a market leader in their field. Tonight's award is a testament to their hard work and dedication".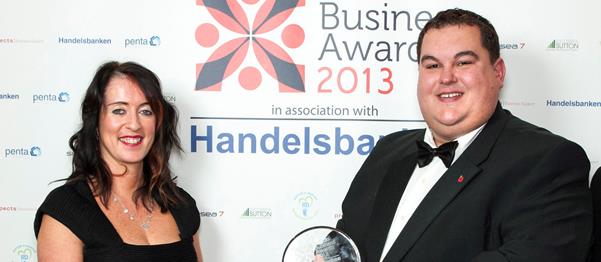 The accolades have kept coming in this morning from Sutton Chamber of Commerce. Paul Cawthorne commented, "Congratulations on winning the 'Best New Business' award today at the Sutton Business Awards 2013. We are delighted that you won and we hope that the next year will be even more successful than this for you and your new and thriving business."
I'd like to take the opportunity to thank all of our staff and partners for their continued hard work and support. Our clients' reap the benefits of this success and I hope to continue to develop the business with our Directors to become one of London's premier digital agencies.